JOIN OUR LIFETIME MARVEL/DC MEMBERSHIP CLUB TODAY. (SEE BELOW).
WE SELL OVER 2100 MARVEL/DC PRODUCTS, T-SHIRTS, STATUES/BUSTS, INFINIT Y GAUNTLET COLLECTION SERIES, DVD'S, SWORDS, POSTERS, STAR TREK COLLECTIBLES, MURALS, BOARD GAMES, GHOST HUNTING PRODUCTS, PERSONAL/HOME SECURITY PRODUCTS WITH A HOST OF OTHER EXCITING NEW PRODUCTS. INTERNATIONAL RATES WILL APPLY. SHOP NOW. ALL PRODUCTS CARRY A 30-DAY MONEY BACK GUARANTEE. FREE SHIPPING WITH ORDERS OVER $100.00.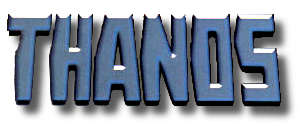 LAST CHANCE TO GET 20% OFF. ACT NOW. DON'T MISS OUT.
UP TO 50% OFF BEST DEALS. GET EXTRA 20% OFF.....
GO TO THE SEARCH BUTTON PUT IN (MEMBERSHIP). CLICK THE ICON.
*****ONLY 4 COPIES REMAINING*****
OFFER LIMITED TO THE FIRST 10 PEOPLE WHO SIGN-UP/REGISTER TODAY.
1 TIME CHARGE ONLY.....